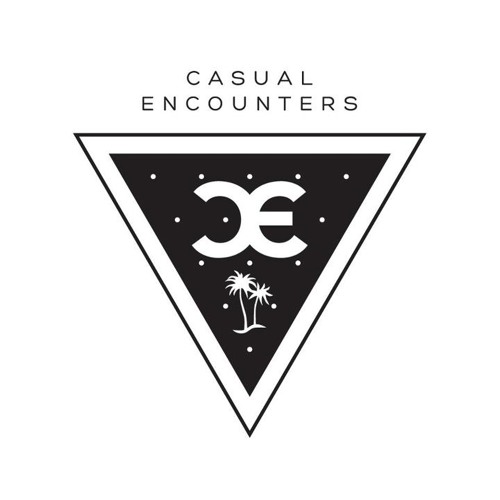 More mixtapes!
Casual Encounters
(
Chas Bronz
and Shawn Mac) are two of quite a few people who have moved from nu disco towards deep house. I'm one of those too; even if I think we still have a pretty 360 degree view the viewpoint has definitely moved towards deep house and garage.
We've brushed on where we're going and why before, as these are interesting but difficult questions to answer. We haven't delved deep into the implications of EDM's conquering of especially American mainstream music culture, as our colleagues over at Disco Demons did
a while ago
in an interesting read. Even if one reason is that it's a natural reaction for people that used to make up the electronic dance music scene to hide deeper in the undergrowth when the douchebags are taking over your scene.
Another reason is what I think is the positive thing with the rise of dance music, both in the US and globally, and that's the infusion of sincere fans from a different background and perspective. One of the great things, in my opinion, with the blog electro/nu disco movement is the way it was, and still is, embraced by people who were/are new to dance music. Daft Punk and Justice can't be underestimated as gateway acts for indie fans into the world of electronic dance music. So if nu disco is a way to explore the 80s European dance music roots of EDM, discovering garage and the stripped-down early house music of mid-80s Chicago and Detroit or early 90s New York was bound to happen, right? For all the American 'newcomers' it must be cool to realize that the roots of Daft Punk & co sprung from your own backyard.
I had a quick chat with Shawn asking for a tracklist for their excellent October mix below, and we brushed on these things, as we realized that were 'coming home' to the sort of deep house and garage that we listened to before nu disco. Shawn didn't want to post a tracklist just yet, as apparently not posting a tracklist generates in more plays (this explains so much!), but I can reveal that it includes a lot of forthcoming releases on misters Bronz and Mac's own labels
Tru Talk
and
Dancefloor Encounters
respectively. Some name-dropping that may or may not be included on these releases are Chas Bronz, Rhythm Operator, Monitor 66 and Sccucci Manucci. Enjoy!