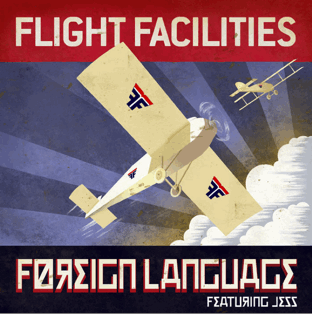 It's been 18 months since
Flight Facilities
' debut single "Crave You". What have they done since? New houses? New jobs? New spouses? Hell, it's even enough time to squeeze out four children.
Actually they have by their own account been busy touring Australia, Europe and Asia, done some remixing, been banned from hotels in Japan, mixed tunes for Annie Mac on BBC Radio 1, topped Hype Machine and squeezed into the top 20 in Triple J's Hottest 100 in 2010.
Why not celebrate such feats with a new summery disco single?
Flight Facilities - Foreign Language (feat. Jess) by future classic
And here's the video: