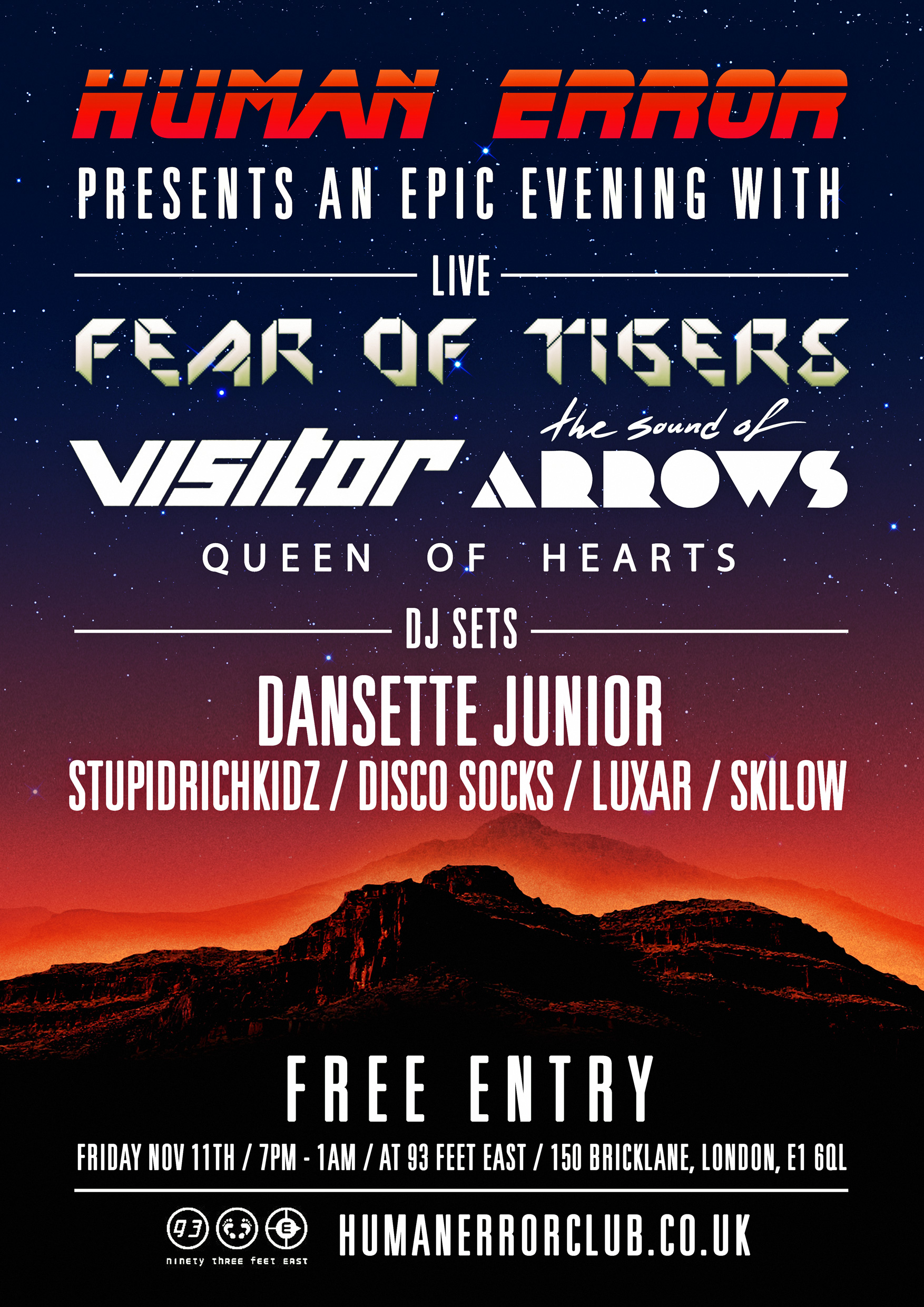 Awesome producer and good friend
Fear of Tigers
is sharing his many remixes in a rather unorthodox way; by mixing them together. A little while ago he uploaded his Remixes part II mixtape. You should check them out. Also, if you recognize the artist in the last track of of the second mixtape, help to identify her would be greatly appreciated since Ben has forgotten the artist's name.
Fear of Tigers - The Remixes Part 1
by
fearoftigers
Fear Of Tigers - The Remixes Part II
by
fearoftigers
Ben is nice enough to share some of the rather rare remixes with us:
Queen Of Hearts - Where Are You Now (Fear of Tigers Remix)
(192 kbps)
Ronika - Only Only (Fear of Tigers 7" Remix)
(160 kbps)
Studio Killers - Ode To The Bouncer (Fear of Tigers Remix)
(160 kbps)
"Artist Unknown" - Burn (Fear of Tigers Remix)
(256 kbps)
(Please help to identify)
Also, speaking of The Sound of Arrows in the last post,
Human Error
is hosting an awesome party in London on Friday. The line-up include live shows from Fear of Tigers, Visitor, The Sound of Arrows and Queen of Heart plus a number of DJ sets (check the flyer above). And the best part is that it's free!
Here
is the Facebook event.
And don't forget to tune in to Fear of Tiger's
podcasts
. The last couple of shows include The Magician and an Italo house special.