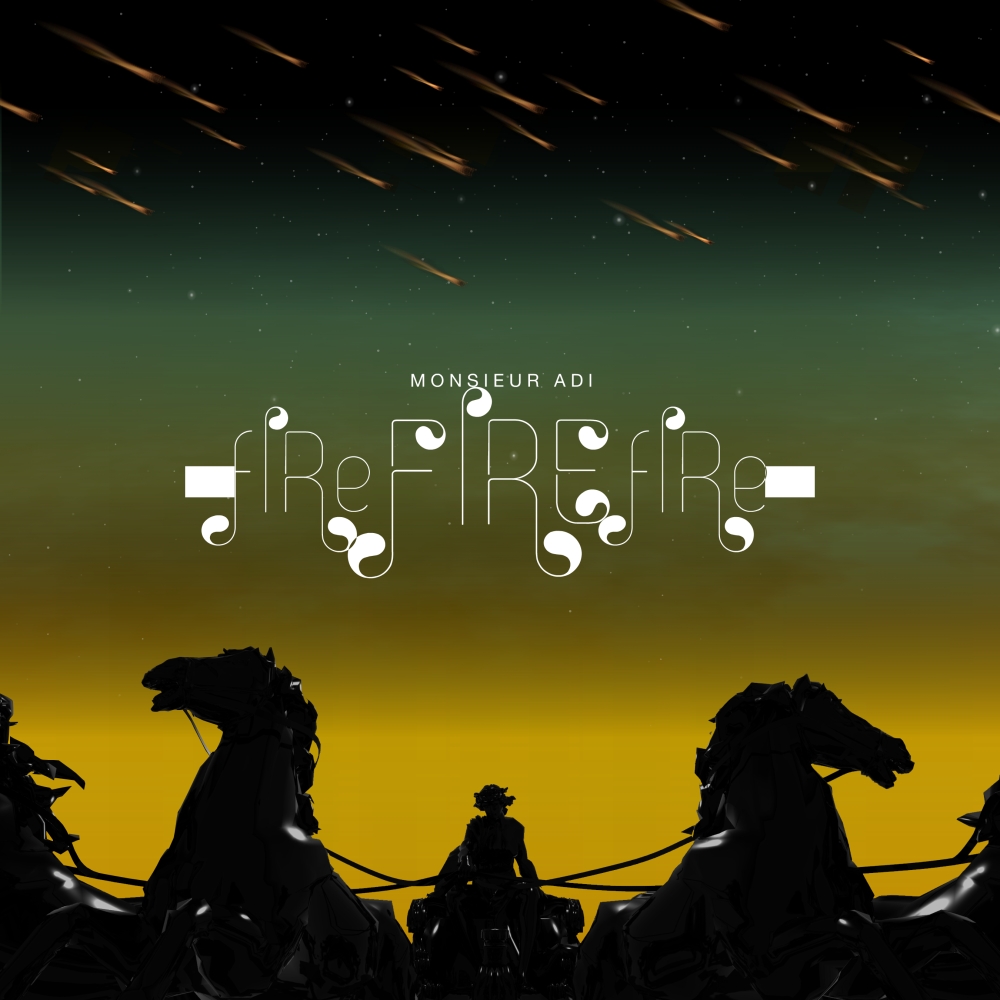 Yesterday saw the release of a truly great release;
Monsieur Adi
's "Fire Fire Fire" EP. It's been a long time in the making. Or rather, most of it has been finished for quite a while, and it's only now come to be released.
As you know we are huge fans here at Tracasseur, and one of the perks of running a music blog is that you get to know a lot of people involved with music around the world. So sometimes you'd be chatting about music, listening to unreleased or even unfinished tracks and basically forming friendships with people that you haven't even met. One guy like that is Adi Balbus, who both makes music as Monsieur Adi and run the label
Technofavrik
. Talented producer, nice guy, and interesting to discuss music with. In a sense I wouldn't say I knew him much better than that, but I was still shocked and moved when one day last winter he posted on his Facebook that he'd lost his mother.
Jump to last February, I got two tracks from Adi over the chat that I instantly loved. One pretty uptempo club track, and the other a slower track but with a fantastic soundscape and something etheric and emotional about it, and it seemed I listened to it on repeat for most of the spring. It would take a while before I understood that the song was made in honour of Adi's mother. Someone with a couple of credits in music history should surely know what a
requiem
is, even if he's not Catholic or knows Latin, but on the other hand, it says something about the song that it's obvious that it's a special song even for someone unable to connect the dots.
That's why I'm extra happy for Adi for this release, since I know it's special for him. As for me, it's one of my absolute tracks of last year, even if I omitted it from my Best of 2011 list on the technicality that it was never released. Besides, it would have been worth more than just a couple of lines on a top list.
Requiem
by
Monsieur Adi
As for the rest of the release, it's interesting that Adi shows a clubbier side with the title track. With its clear Daft Punk flirts on top of Adi being, you know, French, it's also interesting to compare Monsieur Adi with the legendary duo. I've always thought that Adi sounds in one way very French, but he's also always had something epic to his productions. With him making even more Daft Punk-esque club tunes, and daft Punk obviously making the Tron OST last year, it's almost as if they've switched places.
Fire Fire Fire (Radio Edit)
by
Monsieur Adi
Well, I'm not sure the switching places is really true. For one thing Daft Punk is teaming up with Nile Rodgers for the next album, and Monsieur Adi is a little too versatile and difficult to pin down, so I can't really see him just pushing out electro bangers.
Whitney Houston - Dance With Somebody (feat. Public Enemy) (Monsieur Adi Mashup)
by
Monsieur Adi
Nicki Minaj - Moment For Life (Monsieur Adi Remix)
by
Monsieur Adi
Justice - Ohio (Monsieur Adi Remix)
by
Monsieur Adi
Pick up "Fire Fire Fire" on
iTunes
!