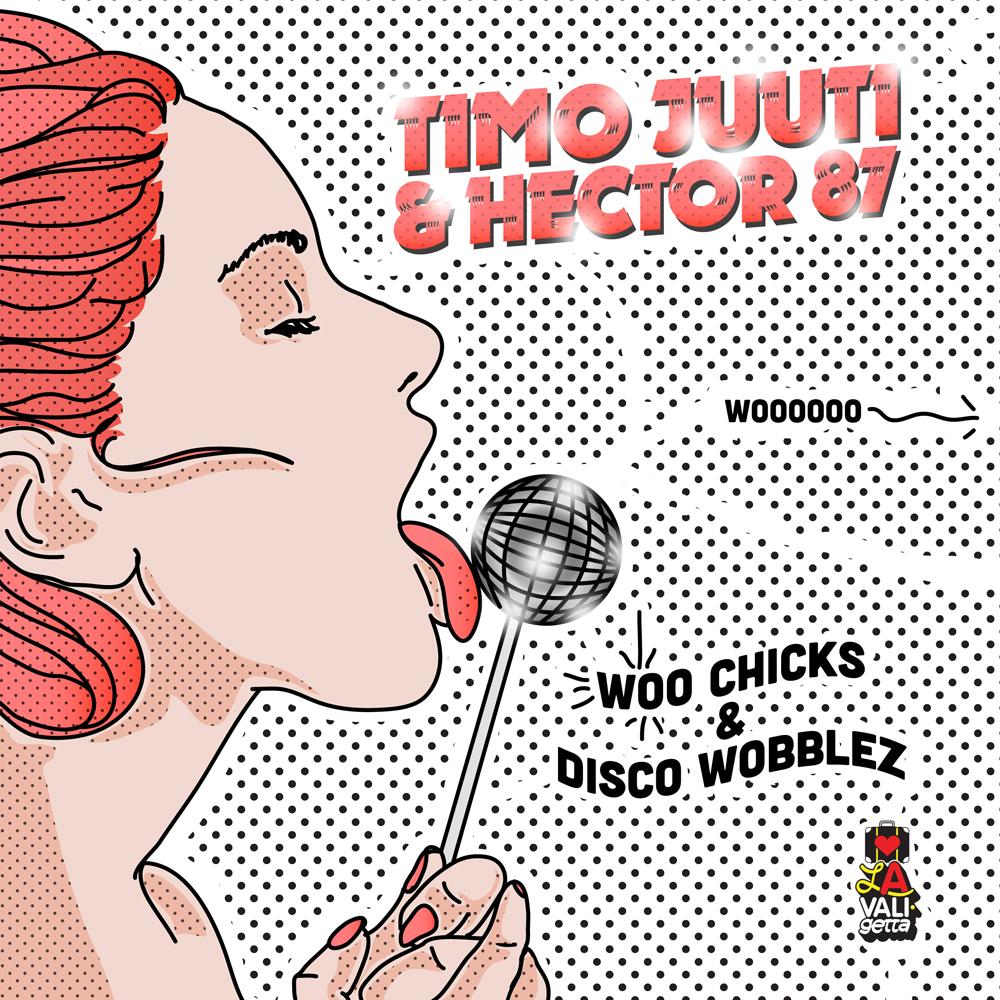 Cool Italian label
La Valigetta
is putting out an Ep by Finnish duo
Timo Juuti & Hector 87
exclusively on Beatport on March 5. La Valigetta specializes in releasing tracks made for packed, sweaty dancefloors, and this release is no different. The Ep is called "Woo Chicks & Disco Wobbles", and I have to say I like the disco more than the wobbles (you know we are allergic to dubstep), but these guys never let the wobbles get in the way of the great disco flow.
Timo Juuti & Hector 87 hails from Northern Finland, where the natives say Santa Claus is coming from. Maybe that's why they are kind enough to give away preview versions of the whole EP, including awesome remixes by
PHNTM
,
Ghosts of Venice
(happy birthday bro) and
J Paul Getto
.
Be sure to upgrade these preview 192 kbps versions to high-quality versions when the EP drops. You know you want to be able to crank these bad boys up.
Timo Juuti & Hector 87 - Disco Wobblez
(192 kbps)
Timo Juuti & Hector 87 - Woo Chicks
(192 kbps)
Timo Juuti & Hector 87 - Woo Chicks (Ghosts Of Venice Remix)
(192 kbps)
Timo Juuti & Hector 87 - Cheap Bad Moves
(192 kbps)
Timo Juuti & Hector 87 - Cheap Bad Moves (PHNTM Remix)
(192 kbps)
Timo Juuti & Hector 87 - Cheap Bad Moves (J Paul Getto Remix)
(192 kbps)